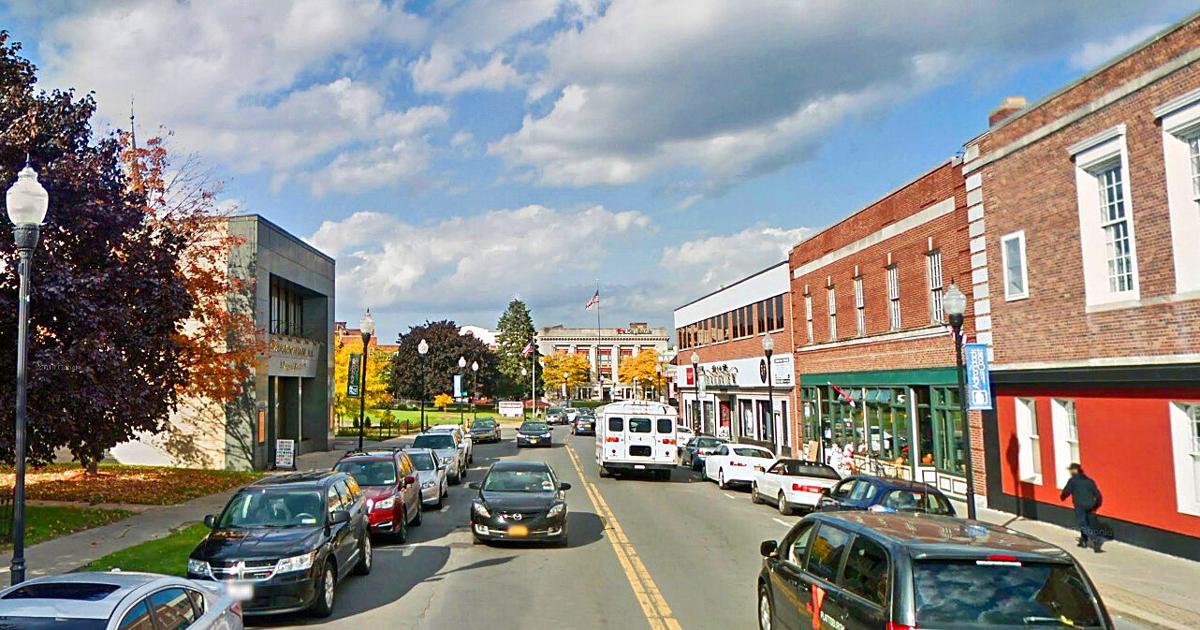 Poll says public weighs in on Margaret St. changes | Local News
PLATTSBURGH — C&S Companies and the City of Plattsburgh released the results of a survey seeking public comment on the upcoming Margaret Street reconstruction project during a Zoom meeting last week.
Nearly 800 respondents answered the questionnaire, suggesting ideas ranging from solving the narrowness of the road between Court and Brinkerhoff streets to transforming the thoroughfare into a pedestrian mall stretching from Broad to Cornelia streets.
AGING INFRASTRUCTURES
The project is necessitated by the aging utility infrastructure that runs under Margaret Street, some of which dates back to 1903, Municipal Department Public Works Engineering Technician Andrew Durrin said during the presentation.
Todd Humphrey, department manager of C&S Companies' transportation group, said the Syracuse-based engineering firm will aim to develop a phased construction plan that, while it will take longer and cost a little more , will hopefully result in less aggravation and inconvenience. the course of the project.
The extensive reconstruction of Margaret Street from Broad to Cornelia Streets and downtown between Court and Brinkerhoff Streets would take place from May 2023 to August 2024, according to the presentation. The resurfacing of Court and Brinkerhoff Streets to Beekman Street would coincide with the end of this phase, beginning in May 2024 and ending in November.
Humphrey said the city lined up various funding sources to pay for the project. These include the New York State Scenic Routes Program, Consolidated Local Street and Highway Improvement Program (CHIPS) funding, American Rescue Plan Act funds, municipal water and sewer funds. and municipal bonds.
The Press-Republican previously announced a price tag of $7-10 million.
COURT IN BRINKERHOFF
When asked what was important to them about the project, 94% of respondents mentioned drainage, 91% vehicular traffic and traffic, 90% pedestrian facilities and traffic calming, 89% % pedestrian and cyclist safety, 86% appearance and streetscapes, 75% recreation and pathways. connectivity and 70% cycling facilities.
C&S Companies project manager Kelli McArdell presented the remaining survey results, which showed that most respondents said they resided in Plattsburgh, and about half said they traveled on Margaret. Street several times a week.
Of the modes of transportation they use on Margaret Street, 51% said they use motor vehicles, while 39% said they walked and 9% cycled.
Respondents' main concern was the stretch between Court and Brinkerhoff streets, which they described as too narrow, congested and too busy.
"I think we can all agree that this area is a bit tight when you pass through it because there is street parking as well as traffic lanes," McArdell noted.
Some were for parking in this area and liked having spaces right in front of businesses, while others were against it and wanted to see those spaces removed.
PEDESTRIAN ZONE
Although the survey did not ask participants to keep Margaret Street traffic flowing in both directions, reduce it to one-way or close it completely to vehicular traffic, the idea of ​​transforming the stretch arose in the comments, McArdell said.
Fifty-six people said they were really interested in doing so, while 10 were against it.
Humphrey acknowledged that such a move would close several blocks of Margaret Street and create no-win situations.
"Before this was even considered, a detailed traffic study would be carried out to see… where these vehicles would be redistributed and also where parking could be distributed in a way that did not take into account the problems that may exist today on Margaret Street. and just move it and create new traffic problems a block or two away," he said. "That's one of the big issues with closing any street, anywhere, that really needs to be looked at seriously."
City Mayor Chris Rosenquest noted that the impact on residents along Margaret Street and adjacent streets must also be considered.
OTHER COMMENTS
The survey also remarked on the lack of benches along Margaret Street, complaints that the area was a bit dirty and littered, and simultaneous support for being able to eat out and aversion to barricades impacting the roadway or sidewalk.
Respondents said they felt cycling was unsafe on the street and there was no place to lock bikes, McArdell said.
The city is already planning to pilot the use of solar-powered trash compactors and is implementing improvements to its cycling infrastructure, she noted.
Reviewers also pointed to the uneven pavements and lack of accessibility, with one saying they avoid Margaret Street because they have mobility scooters for children with special needs.
As for aesthetics, McArdell said it was suggested hanging white lights over the road, keeping Merkel's brass lettering on the sidewalk near Upper Bridge Street and incorporating more design elements. local art.
McArdell noted consideration of a protected left turn at Broad and Margaret Streets, more time to cross at crosswalks, and audible pedestrian signals that can help visually impaired people cross.
Comments on Court and Brinkerhoff Streets included too many potholes, a desire to make these roads more pedestrian friendly and improve sidewalks, and the need for more trash cans/recycling bins, new lanes , bike paths and more benches.
NEXT STEPS
McArdell and C&S Companies will then analyze the survey results and develop design alternatives, then open a second survey through which people can give feedback on those designs.
The plan is to hold another public meeting in March, in person if possible. Humphrey said concept design options and renderings of what Margaret Street might look like will be presented next.
After that, the second investigation will conclude and C&S will present its final report and recommendations.
Residents can submit questions and comments about the project directly to C&S at margaretstreet@cscos.com.
For more information on the project and to watch last week's Zoom meeting, go to cscos.com/margaretstreet/.
Email Cara Chapman:
cchapman@pressrepublican.com
Twitter: @PPR_carachapman