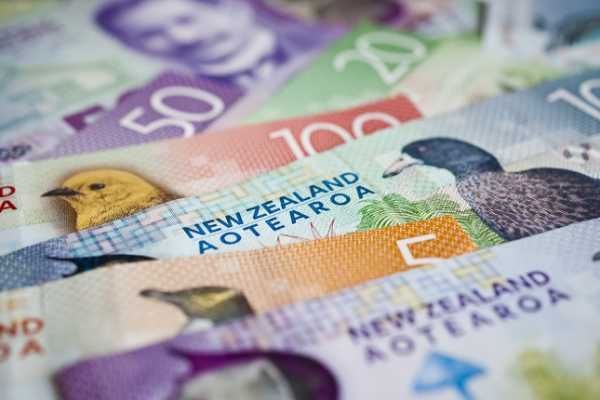 NZD / USD Forex Technical Analysis – Reaction at .7040
The New Zealand dollar is trending lower early on Friday, after finishing strong the previous session. The currency is supported by a central bank survey (RBNZ) which showed short-term inflation is expected to rise.
However, the gains are likely limited by uncertainty about Fed policy and ahead of the RBNZ's interest rate decision next week. Traders expect the New Zealand central bank to increase its official exchange rate (OCR) by 25 basis points.
At 06:49 GMT, the NZD / USD is trading at 0.7041, down 0.0004 or -0.06%.
In national economic news, credit card spending has rebounded since the easing of lockdown restrictions in Auckland. But the numbers are still below pre-Delta levels, Kiwibank reports.
NZD / USD daily
Technical analysis of the daily swing chart
The main trend is upward on the daily swing chart, however, the momentum is downward. A trade through .6860 will change the main downtrend. A move to .7219 will signal a resumption of the uptrend.
The minor trend is downward. It's controlling momentum. A trade through .6980 reaffirms the downtrend. A move through .7081 will change the minor trend upward.
The primary range is 0.6860 to 0.7219. The NZD / USD is currently testing its retracement area between 0.7040 and 0.6997, making it a support. This area controls the short term direction of the Forex pair.
The first minor range is 0.7177 to 0.6980. Its pivot at 0.7079 is the first bullish target.
The second minor range is 0.7219 to 0.6980. Its 50% level at 0.7100 is the second bullish target.
Technical forecasts of the daily swing chart
The direction of NZD / USD early on Friday will likely be determined by the reaction of traders at .7040.
Bullish scenario
A sustained move above .7040 will indicate the presence of buyers. If this move creates enough bullish momentum, look for a push towards the first pivot at 0.7079, followed by the minor high at 0.7081 and the second pivot at 0.7100.
Bearish scenario
A sustained move below .7039 will signal the presence of sellers. This could trigger a break out of the Fibonacci level at 0.6997, followed by a minor low at 0.6980.
The minor low at 0.6980 is a potential trigger point for an acceleration to the downside with the next major targets at 0.6860 and 0.6806.