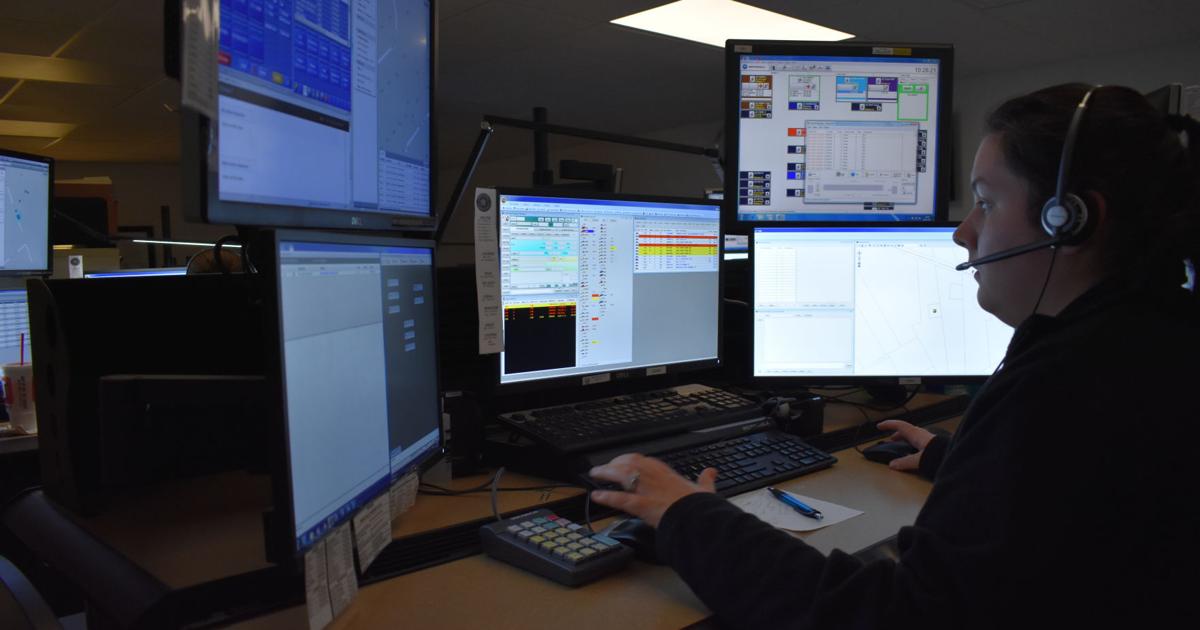 Fill gaps; County hopes to help others with ARPA funds | Local News
Members of the Johnson County Court of Commissioners listed major projects and nonprofits when asked where they would like to see Johnson County's $34 million in US bailout funds, or ARPA funds, go.
The county has received about half the money so far, County Judge Roger Harmon said, but none has been allocated.
The federal government has distributed ARPA funds to counties, cities, and other government entities to offset and/or mitigate the effects of the COVID-19 pandemic.
Last year, the commissioners hired GrantWorks to oversee compliance, the application process and other issues related to the county's ARPA funds. GrantWork's fee for this can total up to $1.6 million, a total that approved contracts commissioners say depends on milestones tied to the county's share of the $34 million to be spent by the end of the day. 2026 deadline.
"Some got heartburn spending that money on GrantWorks," Commissioner Rick Bailey said. "But it's really an investment in liability protection to make sure we're spending that money properly and that we don't have to come back and reimburse the federal government." That and the fact that the real tragedy would be if we didn't spend that money to improve the lives of the people of Johnson County.
Harmon agreed, adding that the county's financial offices lacked the staff and time to oversee the distribution of such a large sum of money, as well as monitoring government compliance guidelines.
"There's a lot more to these ARPA funds and they're a lot more comprehensive than they look," Harmon said. "My fear is that we spend several millions on a project and the feds will come back and tell us that it's not allowable and that we're going to be responsible for those costs."
GrantWorks, Harmon said, will work with commissioners to advise and review spending and proposed projects both on the county side and through funding applications to cities, nonprofits and other agencies. .
"GrantWorks will be in direct contact with those applying for funds, the application is on the county's website," Harmon said. "They will work with them to get them the information they need, help them through the application process, and then bring them back to the commissioners court. The court will have the final say on whether or not to approve the various project applications.
Harmon and other members of the tribunal stressed that the process was still in its early stages, but added that although the deadline to use the funds is several years away, now is the time to begin the process.
"This is, if not a once-in-a-lifetime situation, probably the only time this court is going to encounter something like this," Commissioner Kenny Howell said. "That's why it's important that we get on with it, but also that we do everything right according to federal guidelines. We need to use this money to help those heavily affected by the pandemic. That's what it's set up for, to help those trying to mitigate and care for people during the COVID-19 crisis. »
Bailey agreed.
"We need to use this money to help as many people as possible," Bailey said. "We also have to make sure that we follow the guidelines. Because at the end of the day, when that money has been spent, there will be an external audit to ensure that the money has been allocated in a way that is consistent with what federal regulations require. That's why we hired consultants to help with their expertise. Basically, the responsibility lies with them as well, so they're not going to come back and ask us to approve spending money on anything unless they can save it themselves.
All three spoke about the possibility of using the funding for infrastructure needs, including broadband, sewer and water projects throughout the county.
Harmon spoke about the county's lost revenue due to the pandemic.
"The government has come up with a formula to calculate that and we could be looking at up to $12 million that we can replenish due to loss of funds due to COVID-19," Harmon said.
Another project mentioned by the three is the need for a new dispatch center for the county. The commissioners seem determined to move the project forward, whether it's covered by ARPA or county reserve funds. The commissioners recently hired architect Bob Durham, who is overseeing the current renovation of the Johnson County Sheriff's Office, to work on the project. Although final costs are yet to be determined, the new call center is estimated to cost around $5 million, Harmon said.
The county dispatch center, now located inside the Johnson County Jail, has needed renovation and expansion for years, Howell said. There are plans to build a new dispatch center between the JCSO and the Johnson County Emergency Management Center.
"We've been interested and dreamed about it for years," Howell said. "But guess what? We didn't have the money.
"But this new call center has to happen. If you have been there you see they are packed like sardines so if one person gets COVID-19 everyone gets it. And dispatching 911 is stressful enough work to start even before the added stress of COVID-19.
Howell and others expressed hope to help county nonprofits as well.
"They have all struggled to provide food, shelter and services to those in need from the early part of the pandemic until now," Howell said. "People in these organizations, and most of them are all volunteers, have worked really hard through all of this and the need for help has increased throughout the pandemic, so I would really like that part of this money is used to give it to them. to help."
Harmon agreed.
"Many of those [non profit] applications that I believe are directly related to the COVID-19 pandemic and, in my opinion, should be the easiest to approve," Harmon said. "You're always suspicious of federal spending programs, but hopefully something good and worthwhile will come out of it. I know that everyone on the ground is in the right direction, which is to help people in need and that's the main thing. It's not a Republican or Democrat deal, it's just a deal it should be based on. No politics. Let's just work together to do what's right for our people.
Howell agreed.
"I think everyone on the court is basically on the same sheet of paper on this," Howell said. "But again, even though we're working on it, we're still early in the process and it's a new and different thing for us and we're all spending a while figuring out that amount of money. We want to do as much good as possible, but we want to make sure we're doing it right.